SAVER S.p.A. is the global leader of production of filament winding tubes of aramid, polyester and glass fibres for electrical and industrial applications.
The main processed fibres are glass, polyester and aramid.
We design, produce and sell standard and tailored-made filament winding tubes (FWT), through efficient collaborations with our customers, in order to define the most valuable solutions considering their specific requirements.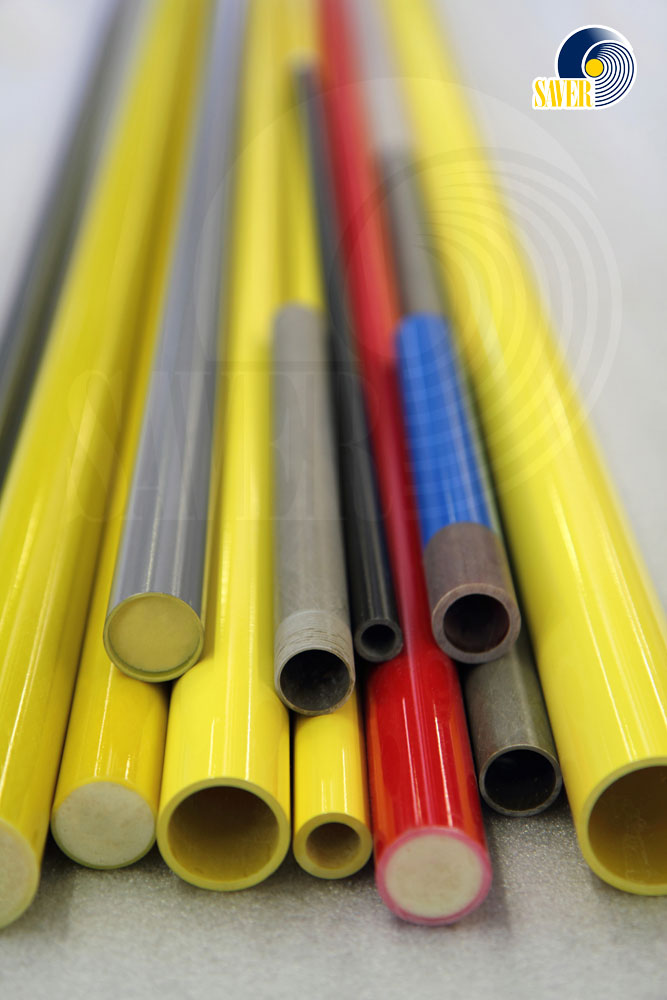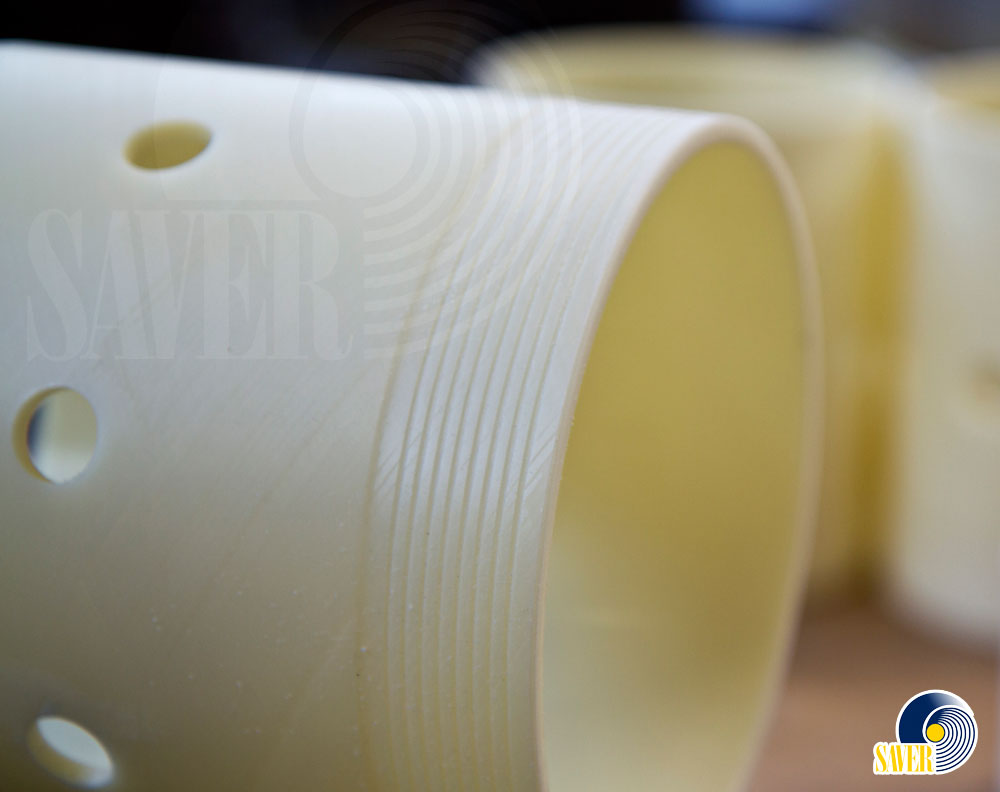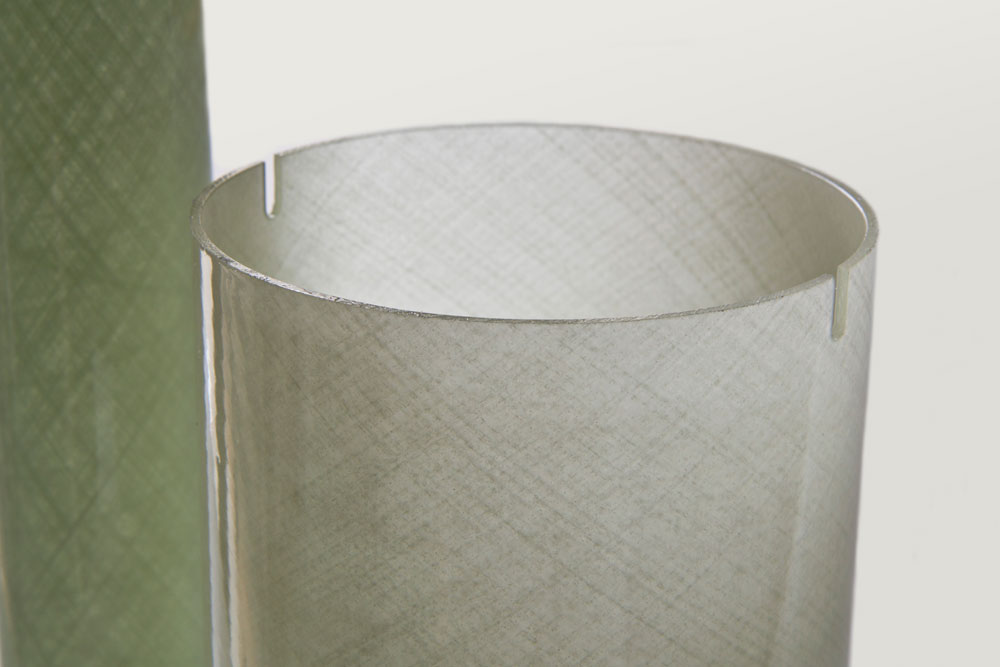 Some examples of application of our FWT are:
INSULATING TUBES FOR SEVERAL ELECTRICAL APPARATUSES IN TRANSMISSION AND DISTRIBUTION OF ELECTRICITY (MEDIUM AND HIGH VOLTAGE)

FWT FOR ELECTRICAL STICKS FOR OVERHEAD LINES FOR MEDIUM AND HIGH VOLTAGE (SAFETY EQUIPMENTS)

FWT FOR FUSES

FWT FOR BANDAGES FOR PERMANENT MAGNETS

FWT FOR NON-MAGNETIC APPLICATIONS

FWT FOR ROLLERS

FWT FOR SEPARATION OF MATERIALS MACHINES

FWT AND COMPONENTS FOR THERMAL INSULATION

SELF-ESTINGUISH FWT FOR RAILYWAS APPLICATIONS

FWT FOR NAUTICAL APPLICATIONS

FWT FOR AERONAUTICAL APPLICATIONS

INSULATING SPACERS

COMPONENTS FOR WELDING TORCHES

COMPONENTS FOR INSULATED TOOLS

FWT FOR REVERSE OSMOSIS VESSELS

SPECIFIC MANY DIFFERENT INDUSTRIAL APPLICATIONS LIKE STEEL FACTORIES, DEFENSE, TEXTILE MACHINES…
The design of the filament wound tube can be customized to obtain the mechanical values requested by the customer considering the specific application.
Epoxy resins with Tg > 120÷130°C.
Special resins with Tg > 300°C for specific applications with special requirements.
The design of the tube is extremely flexible. The winding angle can be chosen and changed even inside the same product for different layers of the winding process, in order to give the composite materials specific mechanical characteristic requested by the customer depending on the final application.
In this sense, the winding angle will determine the orientation of the impregnated fibres of the composite material depending on the mechanical properties to be enhanced compared to the others. Our experience enables us to propose successful solutions, supported by our test reports on prototypes and samples. Moreover we can choose different resin systems considering the exercise temperature of the product and / or specific applications. For some particular applications we are also able to produce conical composite materials. All our tubes can be machined and different solutions can be decided with the customer (considering the application) for the finishing of the outer surface (taping, varnishing, machining etc.…).