SAVER is able to manufacture bushings in composite material or porcelain, completely assembled internally and electrically tested in its 750 kV AC High Voltage test laboratory.
Our bushings can use both SF6 or clean alternative gases as insulating media.
In general, bushings are used to bring the conductors, under voltage, into all types of electrical equipment such as transformers, breakers, busbars, through-wall, GIS systems etc.…
They are divided into non-condenser and condenser bushings and the latter are divided according to their application in air-air, air-SF6, air-oil bushing, through-wall (etc.…) and according to their insulating media (gas, RIP, OIP etc.).
In high and very high voltage applications, SF6 gas is commonly used as an insulating medium as it is not subject to aging, it is not toxic nor flammable and has an excellent dielectric, arc-extinguishing, thermal properties and it is possible to control the dielectric stress through its density (with the support of a pressure detector).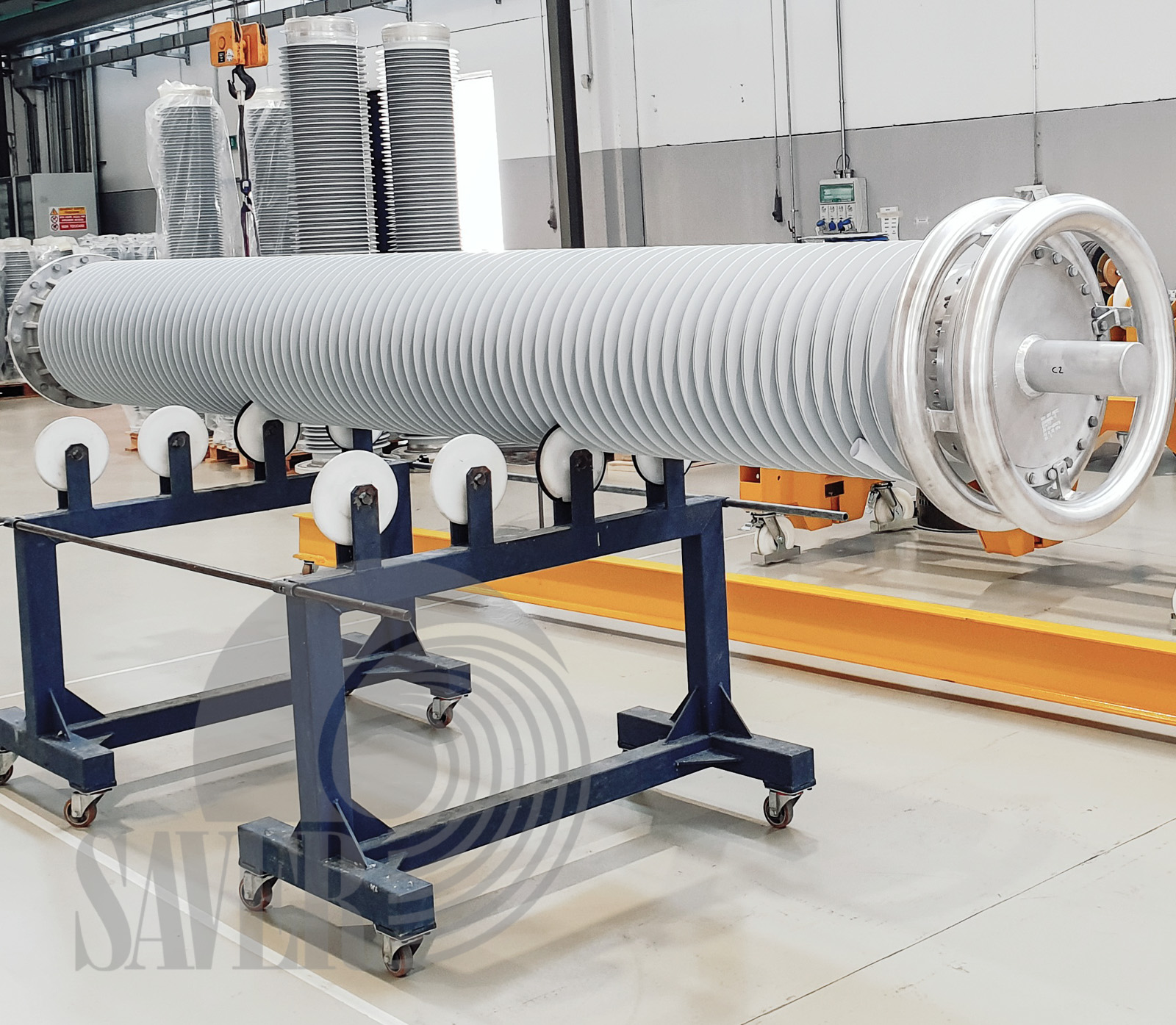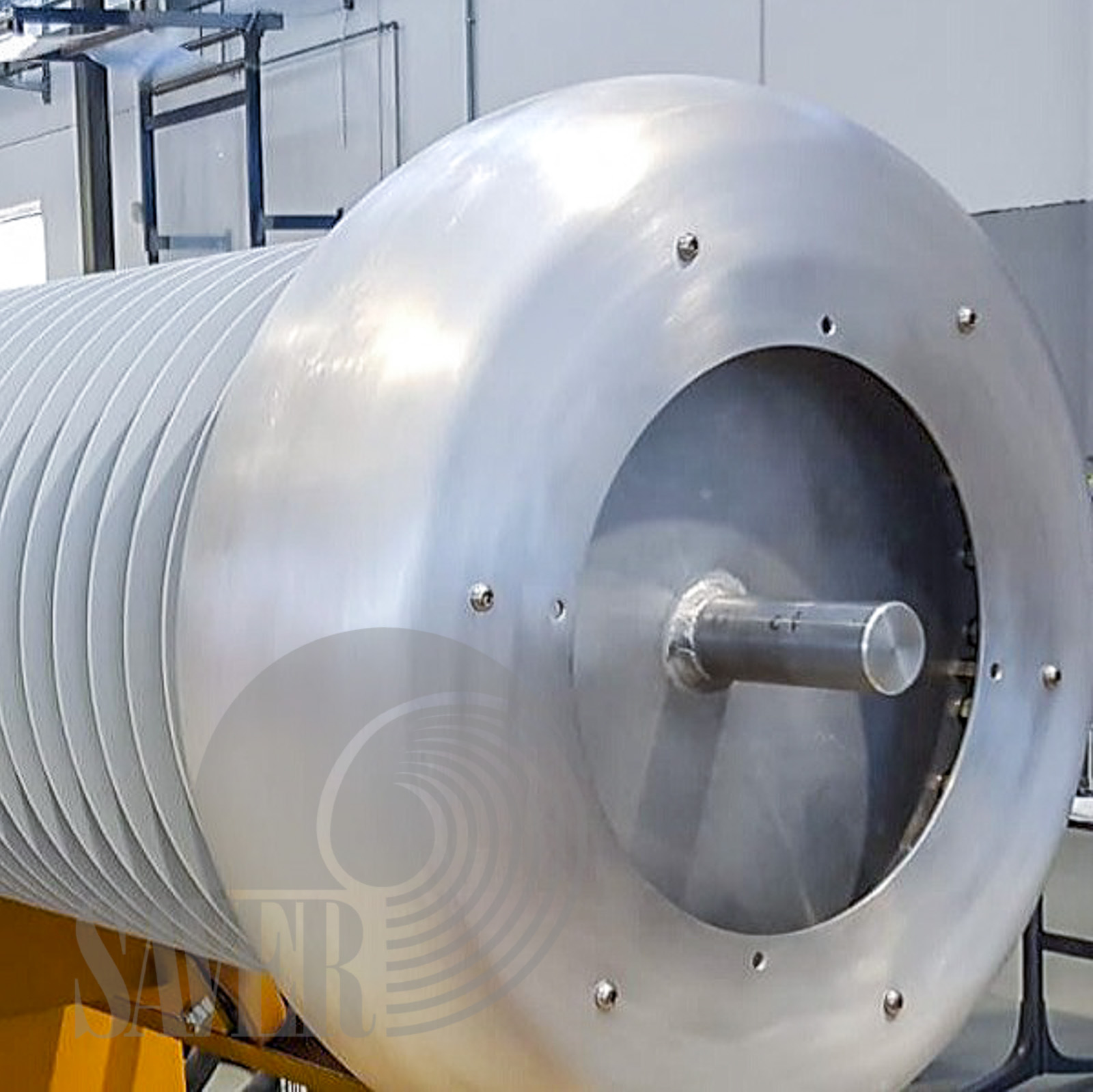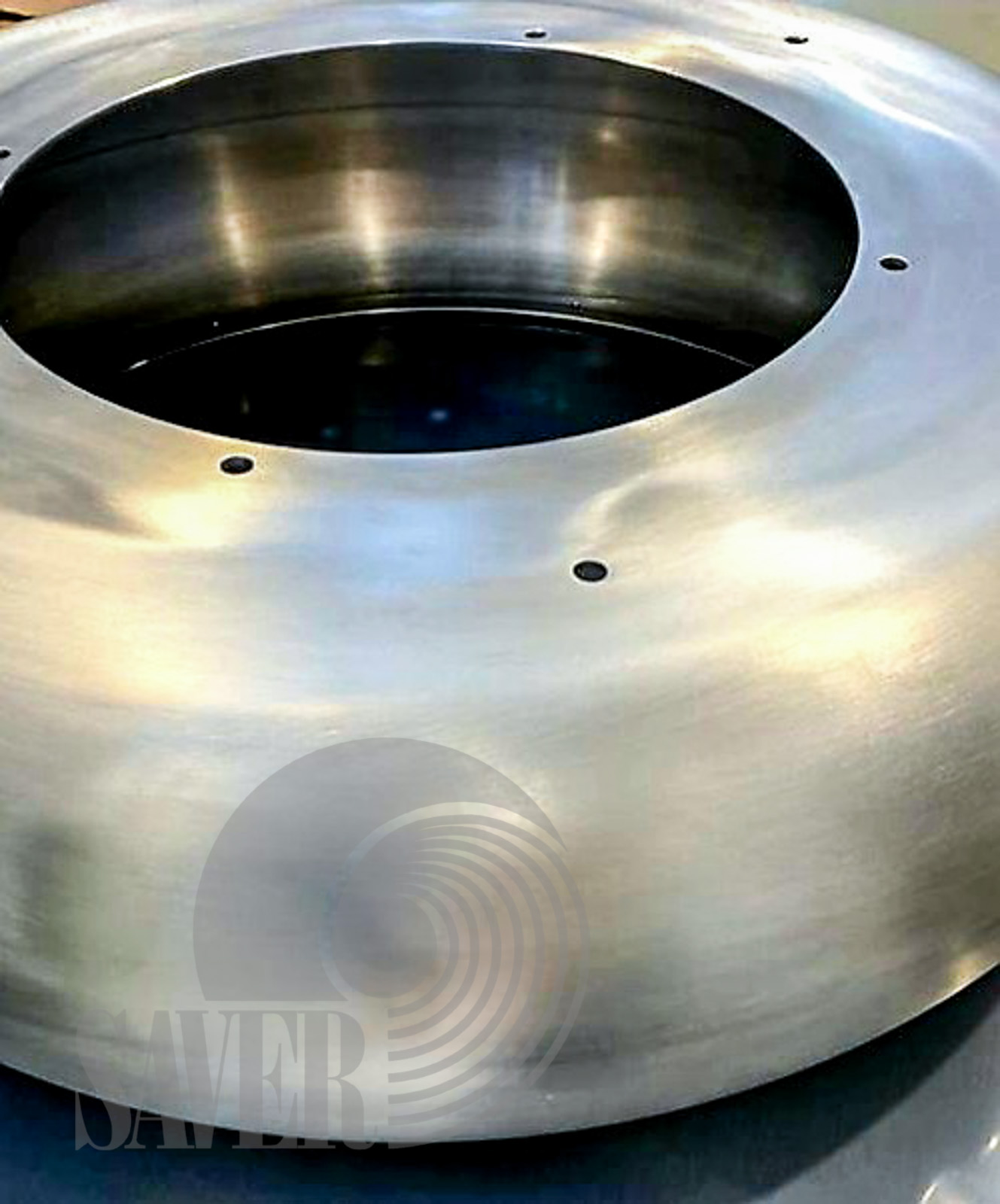 However, SF6 is a greenhouse gas, therefore:
SAVER GRANTS MAXIMUM GAS TIGHTNESS PERFORMANCES OF THE BUSHING

, limiting the annual emission of the aforementioned gas into the atmosphere according to internal acceptability criteria much more stringent than those prescribed by the IEC international standards.

SAVER HAS DEVELOPED, TOGETHER WITH ITS PRIMARY CUSTOMERS, COMPOSITE BUSHINGS COMPATIBLE WITH CLEAN ALTERNATIVE GASES

(non-greenhouse gases), which therefore do not require any use of SF6.
The bushing produced by Saver are characterized by:
ROBUST AND SAFE DESIGN

, developed to guarantee the best dielectric, gas tightness and anti-corrosion performances over the long term and maximum safety on site

CAREFUL SELECTION AND VALIDATION OF MATERIALS

, of their treatments and their surfaces finishing

ELECTRICAL SIMULATIONS AND TYPE TESTS

carried out in certified laboratories with accredited third parties:

EXECUTION OF CERTIFIED WELDING

according to EN ISO 15614-2, X-ray and radiographic validations, resistivity tests

ASSEMBLY AND CLEANING LINE, MECHANICAL PRESSURE AND TIGHTNESS TESTS

at the highest technical level (Dilo system for SF6 treatment)

SVTI CERTIFICATIONS

of Saver S.p.A. and Saver Alumen S.r.l.

FULL ELECTRONIC TRACEABILITY

and storage of all key process parameters

BUSHING PORTFOLIO

available with standard, customized and after sales solutions

COMPATIBLE MATERIALS FOR SF6 AND FOR CLEAN ALTERNATIVE GASES

HIGH VOLTAGE ROUTINE TESTS

that certify "PD free < 2 pC" partial discharge levels thanks to:

THE PERFECT SHIELDING OF THE FARADAY CAGE

THE BEST HIGH VOLTAGE (750 kV AC)

and Partial Discharge detection equipment (background noise between 0.2-0.4 pC at 750 kV)

THE SOLIDITY OF THE DESIGN AND CONSTRUCTION PROCESS OF THE BUSHINGS

POSSIBILITY TO WITNESS THE HIGH VOLTAGE ROUTINE TESTS by OEM

and Utilities in our HV LAB

EU CERTIFICATE OF ORIGIN